Tampa Bay Class V Fire Contractor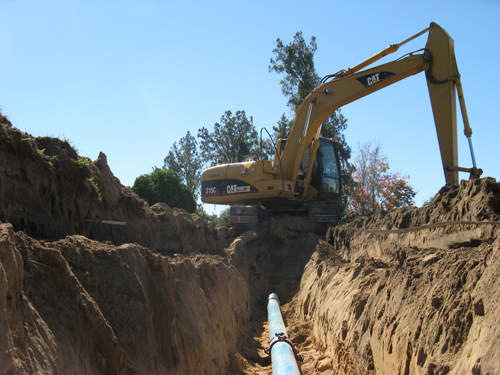 Cothron Development is a State Certified Fire Protection System Contractor V. "Contractor V" means a contractor whose business is limited to the execution of contracts requiring the ability to fabricate, install, inspect, alter, repair, and service the underground piping for a fire protection system using water as the extinguishing agent beginning at the point the piping is used exclusively for fire protection and ending no more than one foot above the finished floor.
As a FL Certified Underground Utilities & Excavation Contractor also, Cothron can handle all of your fireline and fire hydrant projects. Our goal is to be able to provide our client with one source solutions for all your fireline and underground utilities needs. Call Cothron today and let us help you with all of your firelines for your future projects.
Fire Protection System Contractor V #19926000012010
So if you are looking for a professional Tampa commercial contractor then please call me today at 813-684-0618 or complete our online request form.