Tampa Bay Grading & Excavating Services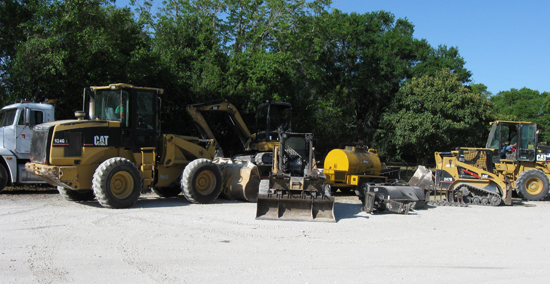 It is not very difficult to estimate the cubic yards of earth to be excavated from a project, but it is quite another matter to estimate the costs of performing this work because of the many factors and unknown variables entering the costs. Such variables include type of soil, whether or not water will be encountered, pumping, whether the banks of the areas to be excavated will be self-supporting or they need to be sheeted, disposal of materials, and many more. Cothron Construction takes every step possible to make sure that these details are taken into consideration.
Our Excavation & Grading Services include:
Site Excavation
Pond Excavation
Grading
Rough Grading
Finish Grading
Pumping or De-watering
Pond Liners
Swale & Sump Construction
Backfill
Compaction
Call today to have your gradework and excavating handled by our professional Tampa excavation contractors. We'll make sure everything is on grade every time, guaranteed.
So if you are looking for a professional Tampa Bay excavation contractor then please call me today at 813-684-0618 or complete our online request form.