About Our Tampa Bay General Contractor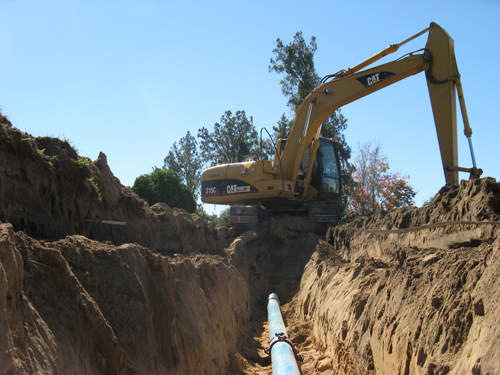 In the early 1980s, Joe Cothron started Cothron's Bobcat Service, and quickly began to establish himself and his company in the niche market of selective demolition and construction site services. Today, using the same philosophy still 30 years later that "if it's going to be done, it's going to be done right", he has taken his small operation that started with him and a skid steer loader, to a fully integrated construction & site development company that provides turnkey projects with the same friendly, efficient service.
Qualified Professional Staff
Our firm is comprised of a diverse group of professionals whose education, background, experience, & expertise provide the foundation for success on projects of many types. Collectively bringing 60 plus years of construction experience with us, we are confident we can provide customers with helpful insight to help them execute their building goals. With our clients best interests in mind, all of our employees go through extensive background checks and drug testing. Additionally, our employees are trained in these areas and carry the following certifications:
• TWIC- Transportation Workers Identification cards
• FL Port Authorization Cards
• MSHA Training- Mine Safety & Health Administration
• CSX Railroad Contractor Training
• Comprehensive, In House Safety Training
Cothron Clients include:
• Verizon of Florida
• Florida Rock Industries
• CSX Railroad Co.
• Pepsi Cola
• Miken Corp.
• Edwards Construction
• Clark Realty
• LBS Engineering
• J.H. Sultenfuss
• DooleyMack Constructors
Why Should You Choose Us?
Fully Insured/Bonded
Cost Control Experts
References Available
So if you are looking for a professional Tampa commercial contractor then please call me today at 813-684-0618 or complete our online request form.