Asphalt General Contractor in the Tampa Bay Area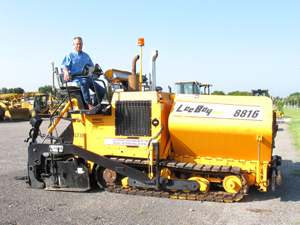 Cothron Construction specializes in the installation of base material and a variety of Tampa commercial asphalt services. There are several types of base materials used, depending on specifications, including crushed concrete, soil cement, limerock, and shell, all which are compacted to 98% or better prior to asphalt being installed. Once the base is in, we apply a tack coat and spread the hot asphalt mix to the desired thickness.
For existing parking lots and maintenance, our Tampa bay asphalt contractors can help you determine if problems can be fixed with some patching and sealcoating, or if you are in need of a complete overlay. The key to a great paving job, like a lot of products, starts with the prep work. With 25 years of expertise in the industry, we'll take every step to make sure that your project is executed properly from start to finish.
Our Asphalt & Base Services include:
Asphalt Pavement
Asphalt Overlay
Asphalt Patching & Crack Repair
Saw-cutting & Matching
So if you are looking for a professional Tampa asphalt contractor then please call me today at 813-684-0618 or complete our online request form.