Tampa Bay Site Clearing General Contractor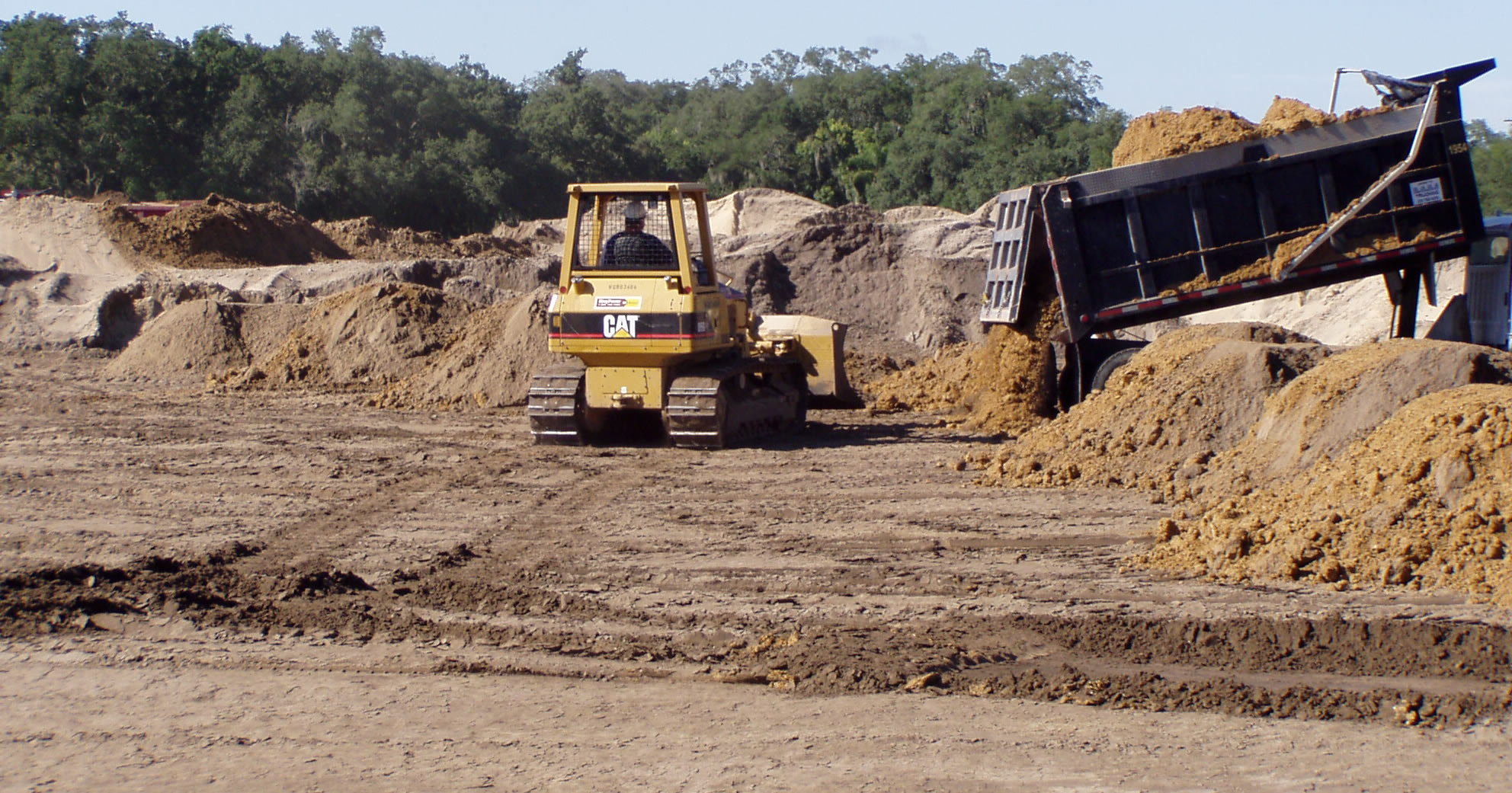 After the site has gone through the proper testing and marking of existing utilities, the site clearing process begins. When it comes to this highly regulated process our Tampa Bay site clearing contractors have the expertise to make sure our clients are protected from the beginning. To start, we install the necessary silt fencing for erosion control, and tree barricades to protect any of the existing trees and vegetation that are not to be disturbed.
Once the site is protected and the clearing begins, we make every effort to store materials that are reusable such as topsoil and or fill (dirt). The trees that are removed are usually either burned on site, or cut down into manageable lengths and chipped, which can be reusable as mulch in some cases.
We clear the soil at the proposed building foundations to make sure the soil is clear of debris or other items that could interfere with compaction tests. Other items, such as the roots and stumps, can be hauled away with our in house truck drivers to a safe site to dispose of them properly. Site clearing is a very important process of any project, make sure you're with the right Tampa Bay commercial contractor to get your project off to the right start, make sure you're with Cothron Construction.
So if you are looking for a professional Tampa site clearing general contractor then please call me today at 813-684-0618 or complete our online request form.