Tampa Bay Demolition Services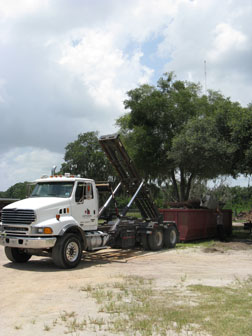 Using the latest state-of-the-art equipment and methods, Cothron Development specializes in structural demolition and dismantling. Over the years, we have built a reputation for professional, thorough, and most importantly, safe, Tampa Bay demolition.
We take every precaution to ensure a controlled demolition, and careful consideration is given to adjacent structures. The safety of our employees and clients is our number one priority, and we pride ourselves on going above and beyond to practice safe methods and comply with safety standards.
In addition, we approach every project with the utmost concern for environmental compliance and make recycling demolished materials a priority.
Our highly trained staff has the expertise to work on a wide variety of projects, including interior, exterior, commercial and industrial demolition, and we are fully licensed, insured and bonded. So whether your job is big or small, commercial or residential, simple or complex, we will work closely with you to ensure the job is completed within your schedule and budget.
So if you are looking for a professional Tampa Bay excavation contractor then please call me today at 813-684-0618 or complete our online request form.