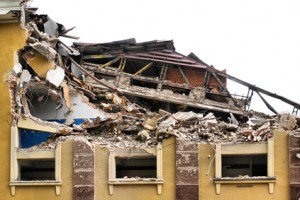 Tampa Bay commercial demolition jobs are big projects to take on. Clearing a site with an existing structure that is more than three stories high falls under commercial clearing; and unlike residential demolition, it takes several days to actually finish the process.
Manual and mechanical demolition may be applied for commercial or industrial-scale jobs. Power tools such as saws, hammers, and drills are usually utilized for manual demolition while machineries like pulverizers, grapplers, and wrecking balls are to be expected for the latter type. Debris from a site will be taken care of by the contractors and should be moved to a permitted landfill or recycling site.
Tampa Bay demolition contractors are a must not only because of the fact that they know all the processes involved, but also for liability and insurance considerations. If you hire a professional company with the proper liability insurance, they will be the ones responsible for any potential injuries or damages that occur while on the job.
Note that the demolition process is not just the leveling of an existing structure (i.e. house or building). This type of job also entails several other site clearing services. These other services are:
1. Soil tests and drilling
2. Site clearing (clearing vegetation)
3. Removal of construction finishes
4. Structural demolition (actual wrecking of building)
5. Site and vegetation protection
6. Pilings and Caissons (ex: docks, foundations)
7. Project utilities (preparation for incoming utilities like wells and septic tanks)
8. Asbestos abatement
Tampa Bay demolition contractors are also more likely to recognize hazardous materials that they encounter on the job; one of which is asbestos. Asbestos is a type of material which may cause cancer, particularly if the particles are inhaled. It is very important if there is asbestos present that it be properly identified as well as contained as soon as possible.
Like most construction services, commercial demolition projects are paid by the hour. The fee you'll be paying in total would most likely include labor, debris/waste disposal, machine rental, and miscellaneous tools like blades and drills.
Estimated cost for a 10-day project is around $7,800 for the labor alone. Land clearing, including waste disposal and debris dumping for the same number of days is between $3,100 to $3,500 dollars, depending on the amount of soil and degree to be moved. When an existing building is involved, prices will most likely go up for a commercial demolition job. Machine rental should be around $950 to $1000 and the tools you'll need for the entire process would probably cost $400 to $500.
Hiring the right Tampa Bay demolition contractors is one way of saving money. They know what they are doing and they are accredited by the state to conduct implosive, explosive, and non-explosive jobs. There are also environmental policies and building guidelines that need to be observed in order to avoid trouble from the city.